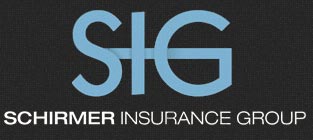 Buying a first home or a new home is one of those moments that go down in a person's life as memorable. But with the excitement and joy of purchasing, moving into and decorating comes plenty of responsibility, and one of these is properly insuring the home for the safety of your family and your property. According to Sass Schirmer, principle agent and owner of Schirmer Insurance Group, LLC, neglecting home insurance will jeopardize your investment.
"For most people, the home is one of their largest assets," he affirmed. "An underinsured home or lapse in coverage can be one of the costliest mistakes a consumer can make."
Different types of insurance that a home needs (or is legally required to have) include theft, wind, fire, flood and earthquake coverage. It's important to review precisely what is covered by your policy. In some cases, additional policies are needed.
"If you're a tenant, look over the policy carefully with your agent to determine how it will protect you in the event of a natural disaster," said Schirmer.
Of course, many people worry whether or not they can afford to insure their homes properly – but insurance packages can help make buyers eligible for discounts.
According to Schirmer, bundling home and car can help out, cost-wise, as can providing a security system certificate.
"There are various discounts available to all consumers," he said.
Contact the Schirmer Insurance Group, LLC, by calling (800) 771-2293 or visiting them online at www.sigsc.com.