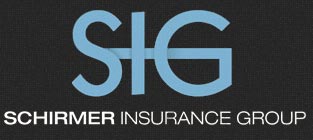 Of the dozens of important issues to keep in mind when buying a new home, insurance may be the most important, particularly in this part of the country. Signing up for homeowner's insurance can be daunting, but the good news is that it doesn't have to be, especially if you're purchasing new construction.
According to Sass Schirmer of Schirmer Insurance Group, there are some important things that homebuyers need to keep in mind when buying an insurance policy, including the fact that insurance for a new construction home can actually be much cheaper than insurance on an older home.
"Insurance companies like newer homes," explained Schirmer. "New homes are built more soundly, so insuring a newer home is much easier, and you get a better rate."
Schirmer's firm covers properties all over the area, including some of the newest developments such as Carnes Crossroads, Cane Bay and Del Webb in Summerville, and Beresford Creek off Clements Ferry Road in the Daniel Island area.
Schirmer added that customers can also get good rates for older homes, but it can be more work. "In older homes, we generally need to get an inspector to do a four-point inspection to be sure that the major systems are working properly and there are no structural issues."
Even though new homes are generally less expensive to insure than older ones, people who are new to the area might still be in for the higher premiums that come from living so close to the coast. The severe weather potential is something Lowcountry homeowners have to protect against.
"The main thing in this area is that we are at a big risk for hurricanes," explained Schirmer. "Coastal exposure is a big factor for insurance companies. But with the carriers we represent, we can put together a policy that covers your property so you don't have to go to the wind and hail pool for coverage."
The direct hit Charleston got from Hurricane Hugo in 1989 won't soon be forgotten, but the area has been relatively lucky since then. Even though meteorologists are predicting another below-average number of storms this year, insurance agents still advise caution.
"You never know what could happen," said Schirmer, adding "if you're not in a flood zone, we can give you a preferred annual rate on flood insurance."
Other factors homebuyers need to consider include the valuables contained within the home such as jewelry, guns, or antiques. A good agent will sit down with you and help make sure that your valuables are covered under your insurance policy.
Also, it's important to keep in mind that homeowner's insurance isn't just a one-time transaction. As your family grows, your possessions accrue and the value of your home increases, you need to be diligent to be sure that the things that are important to you are covered in the event of a disaster.
"Make sure you sit down with your agent and go over everything," explained Schirmer. "And every year when you get a renewal, reevaluate your needs. Insurance is not about the premium; it's about making sure you have everything you need."
Call Sass Schirmer for all your insurance needs.
Schirmer Insurance Group, LLC.
2900-D N. Main Street
Moncks Corner,
South Carolina 29461
insureme@sigsc.com
843-482-0130
www.sigsc.com