Building homes that reflect the owners' expectations and budget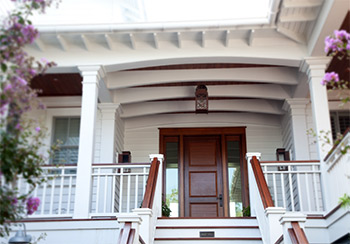 RS Custom Homes LLC, Custom Construction and Remodeling, is a small volume, custom homebuilder that focuses on superior quality construction of new homes, additions and remodeling in East Cooper and the Islands. Chip Naramore is actively involved in every aspect of the construction of each home to ensure that the final product accurately reflects the homeowner's expectations and stays within budget. "Building a home should be a positive and rewarding experience and the end product can be a home that will be a source of pride and enjoyment for the owner," explains Naramore, the company's president. "We are committed to achieving this result."
RS Custom Homes has established strong relationships with skilled, knowledgeable subcontractors and suppliers. "Because we use the same subcontractors on each job, I know their capabilities and they know my expectations," says Naramore. "This allows us to avoid many of the miscommunication and problems that plague the typical home building process."
There are many architectural expectations clients have that RS Custom Homes readily meets. Many want open, well-equipped kitchens and custom cabinetry, master baths with custom showers and fixtures, a variety of smart home features, detailed interior trim finishes, and large decks and porches with views. Naramore adds, "We stress to our clients that while there is a certain cost for quality construction, by far the greatest impact on the cost of a home is the numerous features and finishes which they select." The homes the company builds range from $400,000 to $1,500,000. The company focuses on helping clients through the many decisions that will allow them to match what they want in their home with their budget. "The most important element to a successful relationship is frequent communication and feedback with our clients," continues Naramore. "They have to be confident that I am committed to their best interest and long term satisfaction. We are proud of the fact that we provide prospective clients with the name, address and phone number of every client we have ever worked for rather than just three or four who we know will speak well of our company."
RS Custom Homes is the only contractor that has committed the resources to successfully build on Dewees Island, a boat-access private, oceanfront island located a few miles north of historic Charleston. Residents live in harmony with the island's natural surroundings and RS Custom Homes has made it a priority to make the construction process as unobtrusive as possible on the small beautiful island.
RS Custom Home has been formally distinguished in the homebuilding field. Each year the Charleston Trident Home Builder's Association recognizes homebuilders that represent quality, innovation and excellence in home construction. RS Custom Homes is proud to have been recognized eight times, earning the organization's coveted Prism Awards.
If you are interested in building a home that you will be proud of, please call RS Custom Homes at (843) 886-5187 or visit www.RSCustomHome.com. The company's office is located at 103 Palm Blvd., Ste. 2-C, Isle of Palms, SC 29451.